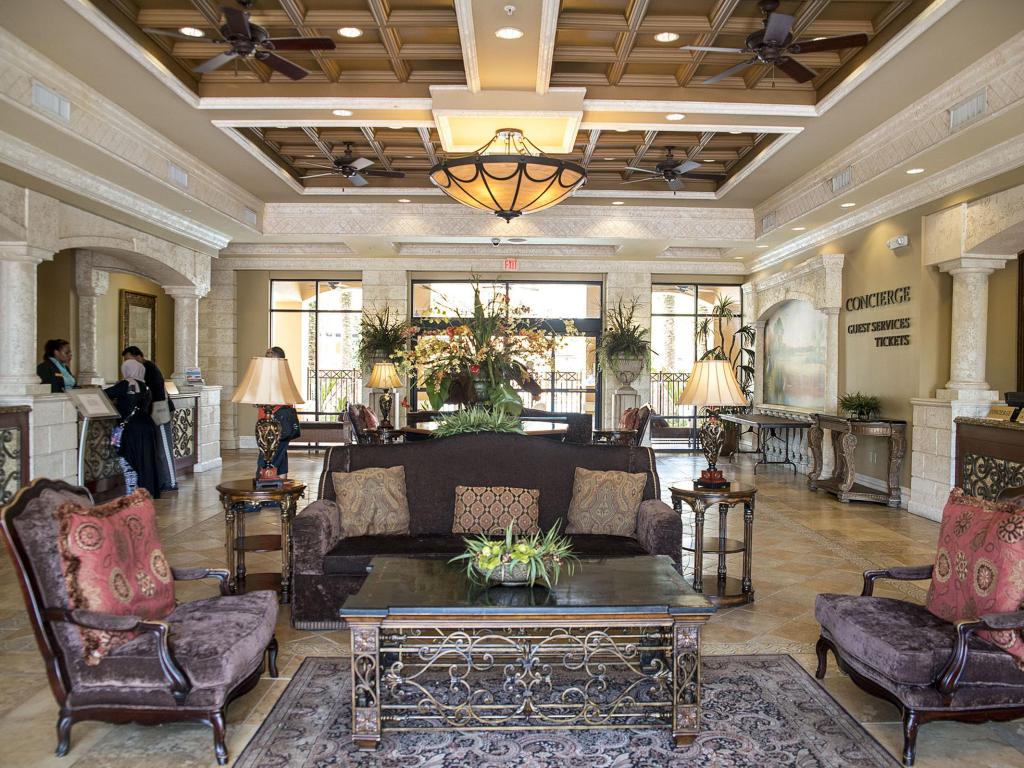 Renovated in 2015, the Floridays Resort guarantees a pleasant stay for guests visiting Orlando (FL) for both business and pleasure. Just outside the city center, the strategic location of this establishment ensures that guests can easily reach all points of interest. Orlando Premium Outlets – Vineland Avenue, Centro comercial Premium Outlets, Premium Outlets Vineland Orlando are just some of the many options that this wonderful place offers its visitors.
Enjoy the quality services and entertainment of this establishment in Orlando (FL). Shop, daily cleaning, food orders, taxi, ticket sales are just some of the services that can be enjoyed in this accommodation.
The atmosphere of Floridays Resort is reflected in each room. Flat screen television, additional bathroom, additional bathroom (wc), carpet, high chair are just some of the services that can be found in this accommodation. To make each stay an unforgettable experience, the accommodation offers recreational facilities such as gym, outdoor swimming pool, (paddling) pool, games room. Enjoy the excellent location of Floridays Resort and its guest-oriented services.