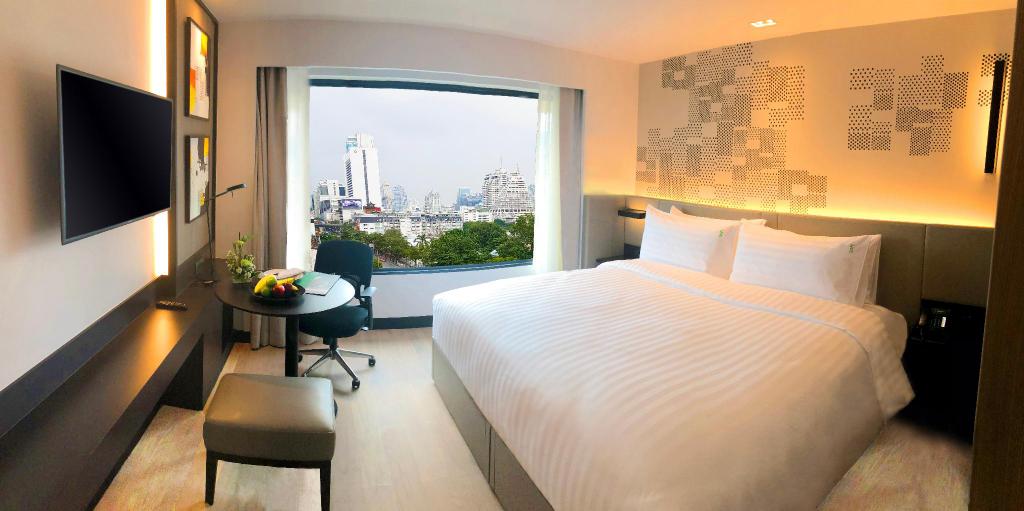 If you are looking for accommodation with a good location in Bangkok, Narai Hotel is a perfect choice. From here, guests can enjoy easy access to all that the lively city has to offer. This accommodation is an oasis of rest and relaxation, offering its guests the opportunity to recover just a few steps from places as important as Universal Tailors, Smile Tailors, Max Custom Tailor.
Every effort is made to make guests feel comfortable. To do this, the establishment offers the best in services and amenities. This accommodation offers 24-hour room service, free Wi-Fi in the rooms, 24-hour reception service, luggage storage, Wi-Fi in common areas to ensure guests maximum comfort.
All the rooms have services designed to offer an unprecedented feeling of comfort. The establishment offers excellent facilities, including gymnasium, outdoor swimming pool, ideal for relaxing after an exhausting day in the city. If you are looking for comfort at the best price in Bangkok, Narai Hotel represents home away from home.